Kids Church this Week: Friends Forgive
QUESTIONS
Have you ever had to forgive a friend? What happened?
Have you ever had to ask for forgiveness from a friend? How did it feel?
How can you show forgiveness to a friend beyond just accepting their apology?
What do you do when you forgive a friend but they keep hurting you in the
same way?
ACTIVITY
What You Need: Masking tape "T" and "F" targets. Different coloured paper/balls, Bible.
What you do:
Read John 21 as a group
Give each person a different color of paper and ask the kids to wad their paper into a tight ball/different balls. (Each kid should have one paper ball in their color.)
Instruct the group to line up in front of the target
Let the group know that you will ask true or false questions.
If the kids think the answer is true, they throw the paper ball into the "T" target.
If they think they answer is false, they toss the paper ball into the "F" target.
 Ask the kids to retrieve the paper balls between each round and return to their positions in the line to get ready for the next round.
Questions

1. Peter promised Jesus that he would follow Jesus anywhere. (True)
2. Peter was sitting on a chair sipping soda when Jesus was arrested. (False)
3. People told ten people that he didn't know Jesus. (False – he told three people)
4. After Jesus was gone, Peter felt bad about denying Jesus. (True)
5. When Jesus came back everything was okay with Peter and Jesus (False- Peter felt bad and wondered if Jesus was mad at him.)
6. Peter and the other disciples went fishing in the middle of the night and caught hundreds of fish. (False – they spent all night fishing and caught nothing.)
7. All the disciples saw a man standing on the lakeshore early in the morning after their fishing trip. (True)
8. Peter was so excited to see Jesus that he steered the boat to the shore. (False, he was so excited to see Jesus that he jumped into the water and swam to Jesus.)
9. Jesus started a fire and asked the disciples to eat breakfast with Him. (True)
10. After breakfast Jesus pulled John aside to talk to him. (False – He pulled Peter aside to talk to him)
11. Jesus asked Peter three times if Peter loved Jesus. (True. The same amount of times that Peter denied
Jesus.)
12. Jesus told Peter that everything will be easy as a result of following Him. (False – Jesus told Peter that life would be difficult.)
13. Jesus forgave Peter so completely that he trusted Peter with the big job of caring for all his followers. (True)
GAME
You will need: Paoer cut into fish shapes, long sticks/broom sticks/yardsticks/dowel rods, yarn, scissors, magnets, and paper clips
What you do:
Create two fishing poles for your group by tying yarn to the end of each yardstick. Tie a magnet to the end of each "fishing line."
Finish cutting out your fish from the "Fish" Activity Pages and attach a paper clip to each one.
Lay your fish on the floor, spread out across your Small Group area. This will be your "fishing hole."
 Divide your group into two teams and lead them to stand on either side of
your fishing hole.
Let a player from each team race to see how many fish they can catch in one
minute.
Kids will catch fish by attaching the magnet on their pole to the paperclip on
the fish.
After each round, count the number of fish caught, tally for each team, and
return the fish to the fishing hole for the next round.
After everyone has had a turn, the team with the most points wins!
This is a great monthly resource for starting conversations at home that connect with what we are learning at Kids Church on Sunday.
Click the image above to access the ParentCue
Want some weekly family devotions with a little more detail?
Use the arrows (or swipe) to scroll through the BIG IDEAS for this month and click the image to access the God Times devotional
Check out the latest songs we are singing at Kids Church
Use the arrows (or swipe) to scroll through the videos and select the song you want to learn
The Tech-Wise Family
What does it look like to create a home where kids, parents and technology can live in harmony?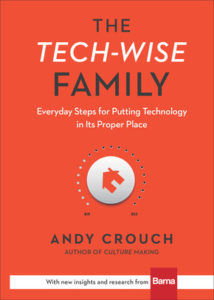 "Tech-wise parenting isn't simply intended to eliminate technology but put better things in its place." - Amy Crouch (16yo daughter of Andy Crouch)
It used to be as simple as putting the computer in the lounge room...but it's no longer that simple. This training series is for parents who want to learn how to navigate the rapid integration and rise of technology in the home, with sessions that draw from the insights of Andy Crouch and the Barna research group. The series includes teaching sessions, group processing, Q&A and engagement activities.
This course is on break for 2020. Returns next year!
Parenting Beyond Your Capacity
What if you could have more influence in the life of your child than you ever dreamed possible?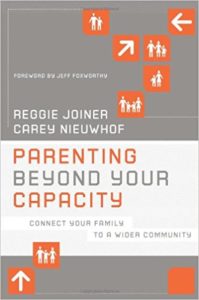 Attempts to help people become better parents usually take two forms: 1. Support - "Don't worry, you are not in this alone..." or 2. Structure - "If you follow these steps, your kids will succeed..."
But there is a kind of parenting that informs both of these: Strategic. This intensive training event is for parents who want to learn how to parent beyond their capacity, with sessions that draw from the insights of Reggie Joiner and Carey Nieuwhof (of The Rethink Group). The day includes teaching sessions, processing time, Q&A and family engagement activities.
This event also includes lunch, morning and afternoon tea, and an on-site, incredibly fun child-minding program so that both parents can attend together!
This course on break for 2020. Returns next year!