Kids Church this Week: Jesus Changes the Way You See People
QUESTIONS
Why do you think it's hard to accept or love those who are different from us?
How does it make your life better if you show love to someone who is different from you or that you wouldn't normally show love to? How does it make their life better?
Looking back on this past week, did you act like you really believe God made everyone in His own image and loves each of us the same? What's one way you could live that out better this next week?

(Give kids a moment to reflect quietly on this past week and answer this first question "rhetorically." Then let them answer the second question out loud.)
ACTIVITY
You will need: Scrap Paper
Pair up.
Give everyone a sheet of paper.
Invite one partner to begin slowly tearing his paper into an intricate shape without saying what it is.

It can be a random design or a specific shape, such as the outline of a house or the state of Tasmania

Tell the other partner to begin tearing at the same time and try to follow along to create the exact shape.
Trade roles and play again with another sheet of paper and a different partner.
What You Say:
"It's interesting how your paper and your partner's paper turned out so differently. Same kind of paper. Same plan. Different results. It reminds me of the way God made people. He creates us in His image, and we're made of the same stuff. We have muscles, hair, bones, guts, brains, but each person is also different from another. That's the wonderful way God made us. Same, but different. As wonderful and amazing as it is, sometimes we as people find that difficult to work with. We need to remember to see others how God sees them."
GAME
You will need: Bible; sheet; ball
What We Do Not See
Give kids the Bible and lead them to look up Hebrews 11:1
Unpack the concept that "being certain of what we do not see" not only means that we trust that God has a special plan for us, but also that we can trust God with every part of our lives, even the parts that we don't understand.
Spread out the sheet and lead kids to space themselves evenly around it then sit down.
Guide kids to grab the edges of the sheet and pull it taut.
Toss a ball onto the parachute.
Lead kids to flutter, wave, and wiggle the parachute without allowing the ball to fall off.
As they wiggle, lead them to say the verse in unison.
Challenge kids to keep the ball on the parachute until they complete the
verse.

Change it up by saying the verse in different ways (fast/slow; loud/soft; boys vs. girls)
Add challenge by tossing additional balls/hop on one foot with the sheet in hand, etc.

What You Say:
"When God told Peter to do something that seemed confusing at first, Peter
trusted God and did what He told him to do. Peter had faith in God, and when
he obeyed God, he understood that God's plan was bigger than he could have
imagined. He understood that the story of Jesus is for EVERYONE!"
This is a great monthly resource for starting conversations at home that connect with what we are learning at Kids Church on Sunday.
Click the image above to access the ParentCue
Want some weekly family devotions with a little more detail?
Use the arrows (or swipe) to scroll through the BIG IDEAS for this month and click the image to access the God Times devotional
Check out the latest songs we are singing at Kids Church
Use the arrows (or swipe) to scroll through the videos and select the song you want to learn
The Tech-Wise Family
What does it look like to create a home where kids, parents and technology can live in harmony?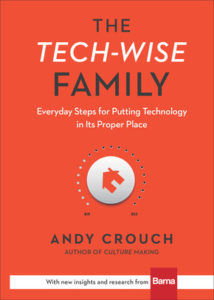 "Tech-wise parenting isn't simply intended to eliminate technology but put better things in its place." - Amy Crouch (16yo daughter of Andy Crouch)
It used to be as simple as putting the computer in the lounge room...but it's no longer that simple. This training series is for parents who want to learn how to navigate the rapid integration and rise of technology in the home, with sessions that draw from the insights of Andy Crouch and the Barna research group. The series includes teaching sessions, group processing, Q&A and engagement activities.
This course is on break for 2020. Returns next year!
Parenting Beyond Your Capacity
What if you could have more influence in the life of your child than you ever dreamed possible?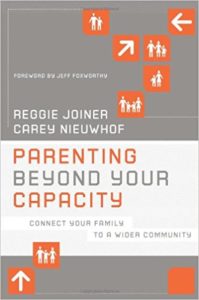 Attempts to help people become better parents usually take two forms: 1. Support - "Don't worry, you are not in this alone..." or 2. Structure - "If you follow these steps, your kids will succeed..."
But there is a kind of parenting that informs both of these: Strategic. This intensive training event is for parents who want to learn how to parent beyond their capacity, with sessions that draw from the insights of Reggie Joiner and Carey Nieuwhof (of The Rethink Group). The day includes teaching sessions, processing time, Q&A and family engagement activities.
This event also includes lunch, morning and afternoon tea, and an on-site, incredibly fun child-minding program so that both parents can attend together!
This course on break for 2020. Returns next year!