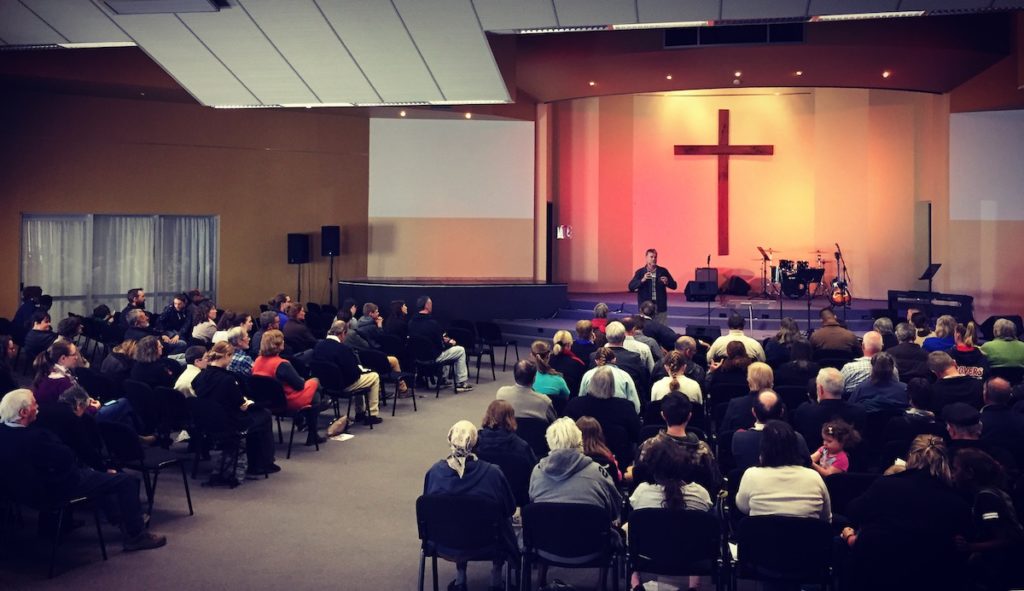 Sunday Morning Service
9:30am Service
Our Sunday AM Service is held at 9:30am in the Auditorium.
Kids Church runs every week for children of all ages; from Creche all the way through to Grade 6. The Primary School aged kids initially gather together for games, worship and a teaching or drama, then head into their age-specific small group environments where the BIG IDEA of each week can really sink in. Be sure to visit our Parents Portal to discover more about our current teaching theme.
Following the service we gather as church family for morning tea.
Sunday Evening Service
5:00pm Service
Our Sunday PM Service is held at 5:00pm in the Auditorium.
While there is no kids program, this service is warm with a very relaxed feel. We encourage you to come 10 minutes before the service to grab a cuppa, have a chat, and connect with others.