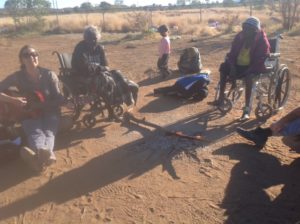 Home Groups are an important part of our church family. They meet for the purpose of getting connected and staying accountable, they are where strong and lasting relationships are built.
We have a number of Home Groups that meet on a weekly or bi-weekly basis. If you are interested in joining one of these groups then please contact the Church office on 08 8952 9568 so that we can put you in contact with the right person.
Pastoral Care
The first line of pastoral care in our church is the Home Group. We know that in a church our size and with as much transition as we see, it is easy for people to feel missed. Our goal is that regular attenders will join a home group and become a part of a smaller group within the church. To be a part of a group that knows you, your needs and your triumphs and can support you when times are tough.
We also recognise that some issues and situations need more specialised care. These needs are usually handled by our pastors or elders. They are willing to meet with people from our church community to help guide them through some of the difficult or extraordinary situations we sometimes walk through in life.
If you need information about how to join a Home Group or if you would like to set up an appointment with a pastor or elder, please contact the church office at: 08 8952 9568
The Church contact is office@alicebaptist.org or phone 08 8952 9568. Our Elders are; Rod Holmes (Lead Pastor); Gavin Brown (Generations Pastor); Gordon Thompson, Miriam Wallace, Leith Phillips and Philip Nippress.